Features
---
Live Calcutta/Auction Room
The auction room is where the action happens for live auctions or calcuttas. View the current item, bid history and place bids. The bidding form for calcutta auctions has been simplified. Simply enter the amount you wish to bid or click the minimum bid button to make the minimum bid for the lot.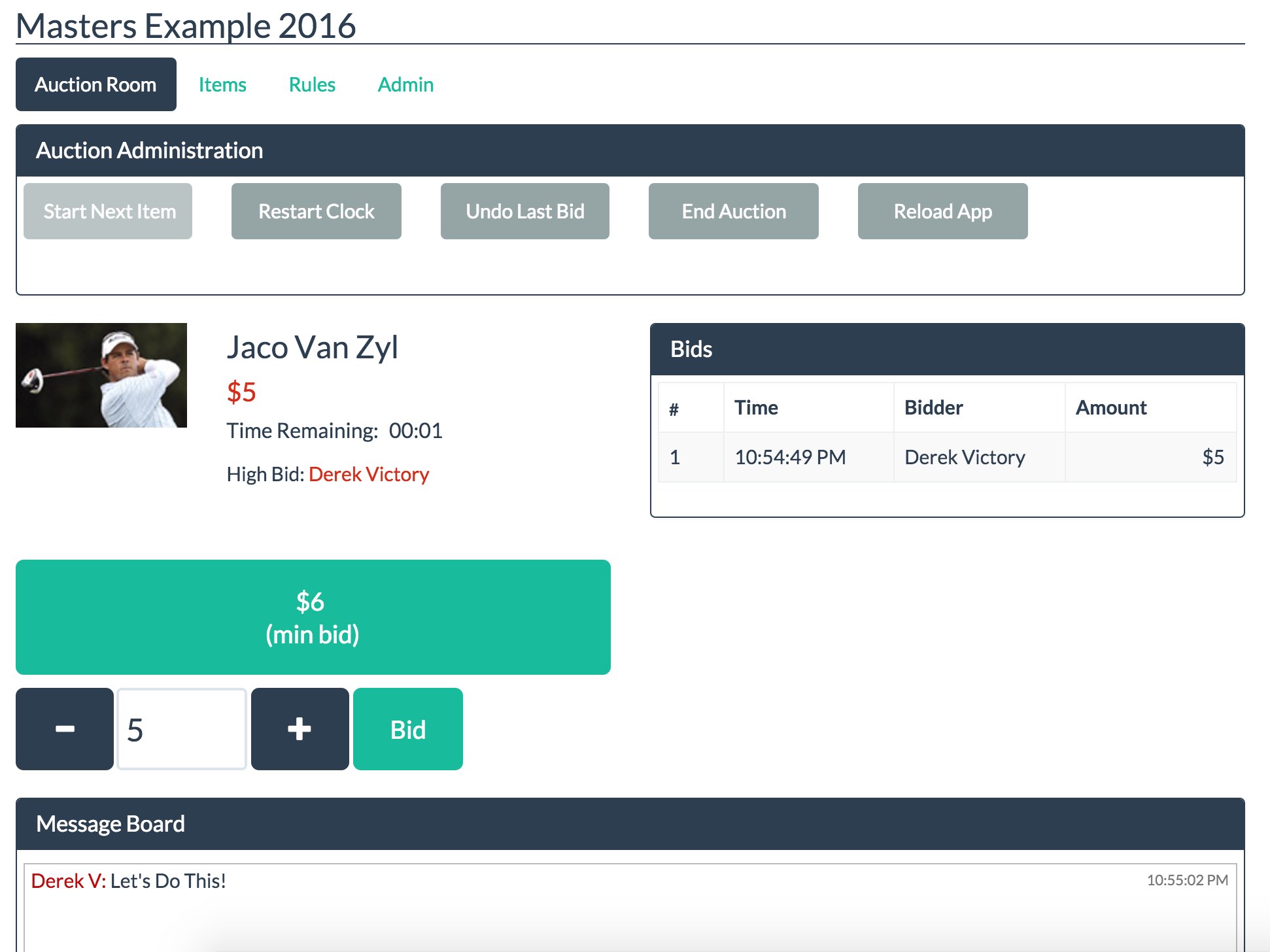 ---
Auction Results
View the auction results just below the bidding section to keep track of your winning bids and budget.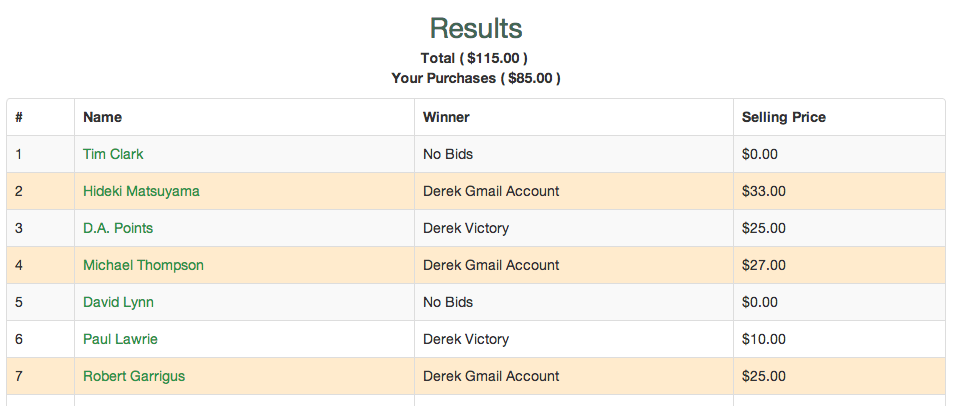 ---
Live Chat
You can live chat during the auction as well!

---
Run a Simultaneous Auction If You Like
The simultaneous auction is like a silent auction. All items go on sale at the same time and anyone can bid. To prevent snipe bids, each item can be extended a configurable amount of time after each bid automatically.